Mission
As a Community and Mission Coordinator my role is to;
Develop the church vision of being a Christian Community Hub in the centre of Welwyn Garden City sharing God's love with the wider community.
To reflect on what it means to be a disciple of Jesus including those we come into contact with, so we all live out our faith in a way that is relevant, contemporary and accessible to everyone we meet.
To reach these objectives, I create awareness of the WGC United Reformed Church by organising events and facilitating hall hiring.

Events:
Community Cafe Tuesday Morning 10:00 -12:00
The Community Cafe' is a welcoming safe place where people know they will be welcomed in a non-judgemental way, offered a compassionate listening ear and invited to journey with us. It is a place where you can meet new and existing friends and enjoy a morning of fun and laughter.There is no religious content in this session, which is open to people of all faiths and none.Bottomless Tea/Coffee and refreshments are served – suggested donation £1.00
Lunchtime Discussion and Reflection Tuesday 12:15 - 1:30pm
We serve freshly homemade vegetable soup and bread at lunchtime. After our meal we have a general discussion on a topic of interest and reflect on the Biblical comparison of the subject discussed. We say grace at the beginning of our meal and a prayer of thanks afterwards. Open to people of all faiths and none.Suggested donation £1.00
Exploring the Bible
We have two groups – one Home Group meeting on a Thursday 8-9:30 pm and another on Friday in the Quiet Room at the URC 10-11:30 am.You are most welcome to join us on our spiritual journey as we explore the Bible.
Community Outreach: Sainsbury's Partnership
We are so blessed to be chosen as a partner of Sainsbury's Welwyn Garden City and to have a Food Donation Collection Point in the front of the store. This partnership has enabled us to provide donations to various charities and community groups.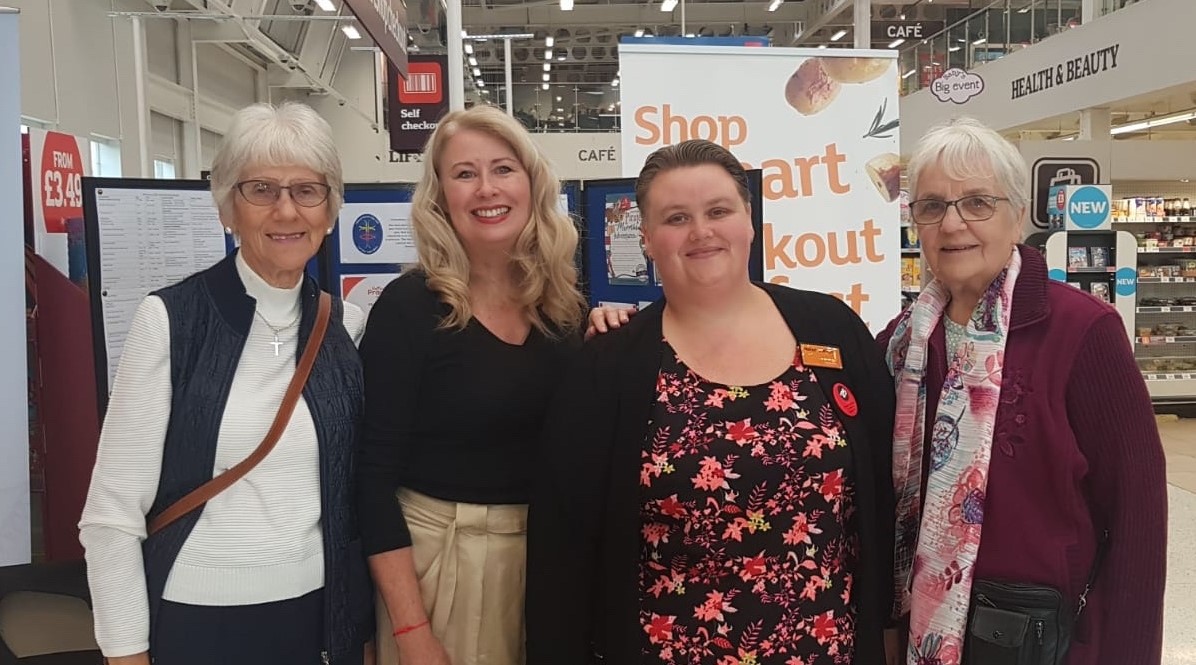 We would like to thank Sainsbury's customers, our URC congregation and the wider community who all contributed and still continue to do so, since without your continued support we are not able to reach out to those who are in need. The charities were overwhelmed with the generosity of the donations they received – please see the attached letters.
For further information about our activities listed above, please contact Liz Laing, Community and Mission Coordinator, on 01707 333326 or email wgc.urc.community.01@gmail.com
Sample of Thank you Letters received :
YMCA Youth Club click here
YMCA Residents click here.
The URC Community Group of Welwyn Garden City is on Facebook