Handmade in Wood
Back to the Christmas Fayre page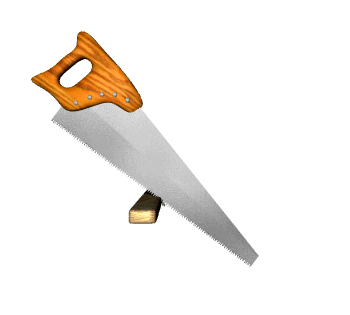 All items are hand made. Apart from the Christmas trees, all are made with hardwood and In many cases there are choices of woods – please ask.The Cherry and Hornbeam wood is sourced from Sherrardswood. The Poplar is sourced from local trees.
Where items are handled a lot then a hard wearing finish such as lacquer is used otherwise they are oiled, waxed and polished.
Items that might be used for food will be oiled with a food safe oil.
Limited availability for some items
Wooden pendants

Diameters between 5 and 7cm but you can ask for a specific diameter. Choice of woods including Zebrawood, Rosewood, Pine, Mahogany and Birdseye Maple. Pendants are provided with a length of suede cord and a clasp so you can make it any length you want up to a maximum of 70cm

The top picture shows pendants with off centred hole with cord threaded through

The bottom picture shows pendants made without off- centred holes. Additionally they can be decorated either with cut rings as shown, coloured or made with multiple woods - in this case ash, walnut and mahogany.

Simple metal Bails are provided either silver or gold coloured as needed.

All sizes and types £7.00 each

3 Sold 7 Remaining

Sets of three Wooden Christmas Trees

In Poplar wood - height up to 18cm. They can be left unfinished so you can colour them yourself or they will be oiled and waxed.

£7.00 for a set of 3

2 sets Sold 2 sets Remaining

Dibbers

Hardwood - either Cherry or Hornbeam sourced from Sherrardswood, 20-25 cms long. Marked with rings 2.5cm apart. Oiled and waxed

£2.00 each 5 Sold 3 Remaining

Small wooden Bowls

Use for keys, change etc. Approximately 10 to 15cms in diameter by 5cms high.

Variety of hardwoods can be used - ask if you have a preference for type of wood or colour. Oiled and waxed

£8.00 each

All Sold

Coasters

Made with Mahogany, Ash and Walnut. 10cm by 10cm. Available individually or in sets

£2.00 for one

£3.50 for two

£6.00 for four

(All Sold)

Pens with sleeve

Choice of woods normally available - rosewood,yew,mahogany,ash and hornbeam.

£6.00 each

(5 Sold 3 remaining)

Pairs of Tea Light Holders

Satinwood 9cm high 5cm diameter. With tea lights included.

£3.00 for a pair

(5 pairs sold 1 pairs remaining )

Wooden Platters

Hardwood used eg sapele, yew, beech, ash.

Finished with food safe oil and waxed. Note yew is not suitable for food. Approximately 17cm to 25cms in diameter.

£12.00 each

1 Sold 2 Remaining

Kitchen trivet

Trivet - made using Moorish patterned Spanish Seville ceramic tile. Surround in hardwood with splines and 19cm square and 1.4cm deep. One only £10.00

Light or blind pulls


Woods available include Ash, Cherry, Maple, Rosewood, Mahogany, Lilac and Yew.

If important please specify size and type or colour of wood.

Central hole drilled to 4mm.

£1.50 each 3 Sold 7 Remaining

Hollow form jewellery and ring box

Hollow form turned box in Zebrano wood. 13 cm diameter. 13cm high including rosewood finial. One only £20.00

SOLD