Families
We are keen to welcome children and young people into the life of our church. You can contact our Community and Families worker, Wendy on 07904 517384 or wendy@wgcurc.org.uk
_____________________________________________________________________________________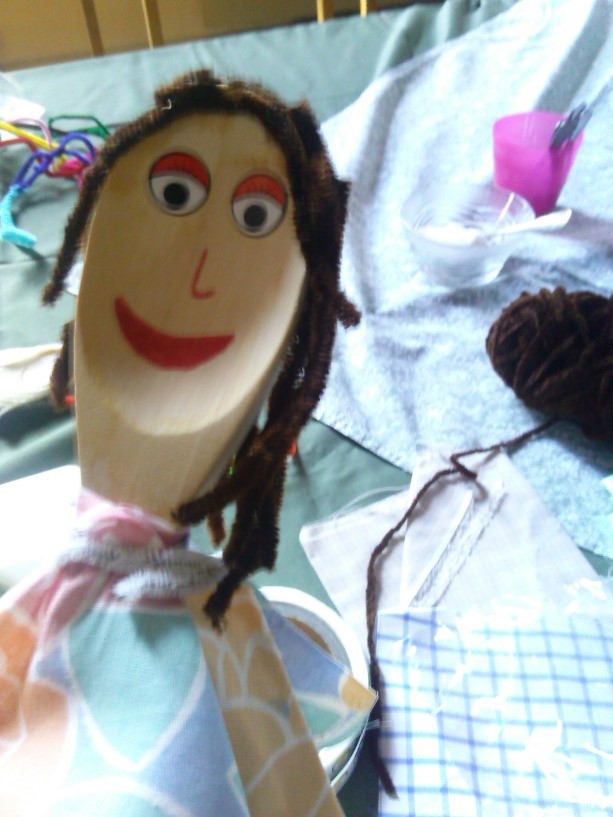 ___________________________________________________________________________
_________
Sunday mornings
During our 10.30 am service, we run Junior Church for ages 3 to 12 in the Lower Hall, with toys and games and crafts, and a bible story and prayer using the Roots lectionary theme. It's usually a small group of between 3 and 8 children with two leaders, and parents are welcome to stay with children who are settling in. After about 50 minutes, we join the main congregation for some singing and the final blessing, and sometimes the children show the congregation what they have been doing.

Younger ones are welcome to play with you near the back of the church service where there are toys and a babymat, or if they want to run around a lot, you can help them to play alongside junior church in the Lower Hall.
Teenagers may like to stay in the worship service, and are welcome to help themselves to some of the word puzzles and craft materials available at the back (ask the welcome team). Or, if your teen prefers, we are keen to involve them in some of the volunteering such as projection and sound, musicians, readings and drama, and serving refreshments.
If your child has some particular needs, please have a chat with Wendy and we will try and accommodate.

At our monthly All Age Sunday we sing and share news together with the main congregation for about half an hour. Then there is a craft activity provided in the main service for parents and children to enjoy together. And sometimes we take the Under 6s into the Lower Hall for about 20 minutes to play. It's informal and very flexible!


Holiday Club
Our Holiday Club for ages 5 to 10 runs on Tuesday and Thursday mornings during half-term. Each two-hour session includes jokes, games and playtime, crafts, dancing or running game, bible story and discussion about the theme, and refreshments. For children who want, there is an optional prayer activity. This is a friendly morning where the children can make friends with a small group of others and enjoy themselves. Occasionally, some parents stay and play nearby with a younger child, which works well. Open to children from all faiths and none. Suggested donation: £4 per morning if you can afford it.
Social Events
During the year, the church hosts various social and fun family events. In January 2016 & 2017 families came to watch the garden to participate in the RSPB national bird survey and we enjoyed bird-themed crafts. We also open the garden in summertime for butterfly counting and butterfly crafts. In March 2016 we had a very successful afternoon with some Magicians, and in 2017 we are going to have an Easter family event and some getting-to-know-you lunches. This year's family barbecue will be on Sunday July 9th (from lunchtime) and our ever popular November fayre includes children's entertainment and Santa's grotto. We look forward to meeting your family.

Chatter and Tots
Our thriving Toddler Group runs on Thursday mornings during term-time. A chance for the toddlers to play followed by singing and then drinks and biscuits. Small charge of £1.50 for a toddler and baby, extra children 50p. This group runs from 9.30am to 11.15 am. Contact: wendy.lidgate@outlook.com
Bumps and Babies
We partner with the NCT to run this activity every Wednesday afternoon from 1.30pm to 3.30pm. Coffee and chat, playtime for your baby, and short singing session. This is a friendly group available to all pregnant women and mums with babies up until they are toddling. It's not just for NCT members. If needed, you can bring an older child along too and we will find them some toys from our children's corner. Latest details about the group are usually available on the NCT Welwyn and Hatfield facebook page. Or contact wendy.lidgate@outlook.com.